Info-Tech Systems Integrators, a leading cloud-based HRMS and Accounting Software provider is thrilled to announce the launch of its groundbreaking online job portal, "Jobs Lah." This moment marks a milestone in the company's commitment to revolutionising the way job seekers and employers connect in the digital age.
Info-Tech has a rich history of delivering top-notch technological solutions to the HR industry, and the launch of Jobs Lah is a testament to the company's dedication to innovation and excellence. With a focus on providing seamless experiences for job seekers and talent acquisition teams, Jobs Lah is set to transform the job search landscape. This platform emerges as a result of rigorous research and development intended to address the evolving requirements of job applicants and talent acquisition teams in today's dynamic job market.
Babu Dilip, Info-Tech's CEO, expressed his enthusiasm stating, "We are excited to launch Jobs Lah, a new job portal that aims to help both job seekers and employers. For job seekers, it has harnessed the power of artificial intelligence to create a seamless and intelligent job search experience. The portal offers interviewers a cost-effective way to reach a large pool of qualified candidates. We acknowledge that Jobs Lah will be a valuable resource for job seekers and employers, and we are confident that it will positively impact Singapore's job market."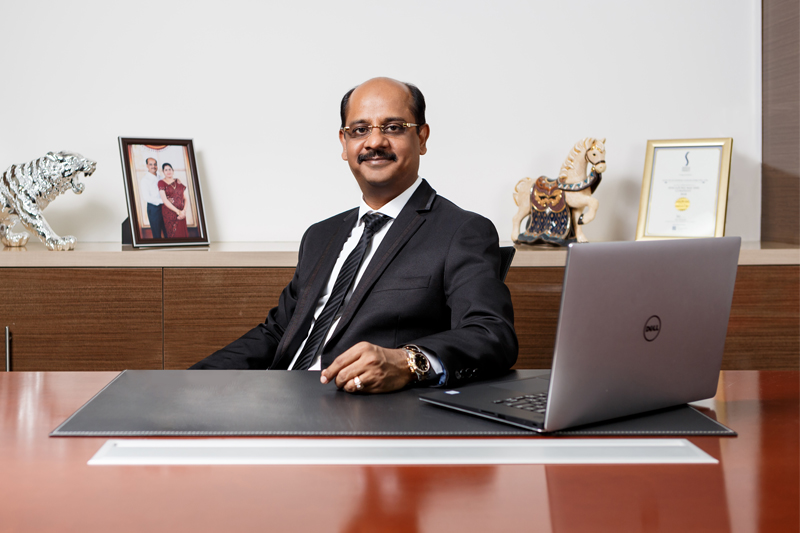 The impeccable features of Jobs Lah emphasise how it is different from other online job portals. Employers benefit by using the AI-Assisted Job Description feature, a powerful tool that expertly generates job descriptions. Essential inputs, such as job title, experience, work mode, and other relevant details, are swiftly processed by the tool to produce well-suited JDs in a matter of seconds.
Interview scheduling consumes time and energy pushing employers to rely on technology. Jobs Lah's Integration with Microsoft Teams, Zoom & Google Meet reduces the hassle of manual interview scheduling. Employers can use the in-built feature to schedule an interview with candidates. 
Jobs Lah's Automation allows organisations to maintain a centralised interview process and effortless candidate management. The unparalleled efficiency of the online job portal allows interviewers to evaluate the applicants' performance using the scoring system and deliver offer letters to the selected candidates. Talent acquisition professionals can select or reject candidates through the portal without hassles.
On the other hand, employees benefit from the attributes incorporated in the job portal. Professionals require unique resume templates for different job positions. AI-Assisted Resume allows users to create multiple resumes that perfectly suit a particular job, industry, or organisation. Jobs Lah's AI-Powered Resume creator enhances a job seeker's resume to pass through screening processes successfully, giving professionals a competitive edge.
The AI-powered tool requires primary details like skill level, experience, and educational qualification to craft the resume. When the users input valuable information, the creation of an impeccable resume is inevitable. The next step is applying for jobs by sifting through the thousands of opportunities in the portal. Jobs Robo is the perfect AI solution that eases the applicant's journey to locate the right job. The AI Job Matching feature (an exemplary aspect of Jobs Robo) simplifies the search process as it helps individuals filter out the best-fit opportunities. 
The AI Assistant saves candidates' time spent in sifting through the countless opportunities. Automating this task will let the individuals reduce half their work. The advanced AI algorithms allow job seekers to find positions that align with their skills, experience level, industry type, and work location.
Jobs Lah is offering free job ads for employers who register on the portal for a limited time. To learn more about Jobs Lah, visit  www.jobslah.com.
About Jobs Lah
Every career journey starts with recruitment, and finding the right candidate is an ongoing challenge for many HR professionals. The visionary minds behind Info-Tech, an award-winning HR & Accounting solutions provider, knew they needed to address this pain point for their customers. Hence, they founded Jobs Lah in 2023, a groundbreaking job portal that aims to empower the recruitment process for job seekers and employers alike.